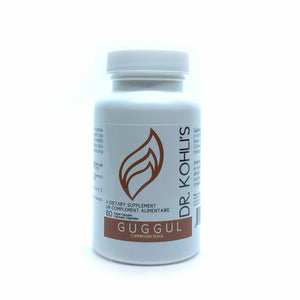 Traditionally Dr Kohli's Guggul is used to maintain healthy cholesterol levels, beneficial in weight loss and joint stiffness.
Medicinal Ingredients : Each capsule: 400mg Guggul Extract
Dose: 1 capsule 3 times daily for up to 12 weeks.

Caution: Avoid if you are pregnant or breastfeeding; or in attempting to become pregnant, if you have known allergy or hypersensitivity to guggul (Commiphora mukul), its constituents, or other members of the Burseraceae family.