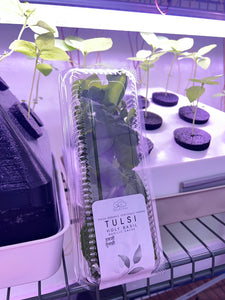 The Fresh Holy Basil - Tulsi grown in Surrey, BC offers unbeatable quality for Ayurvedic traditionalists and health-conscious buyers alike. Vertically farmed and free from pesticides, each bunch contains the sought-after tulsi herb renowned for its medicinal properties. Better than organic, Fresh Holy Basil - Tulsi is a guaranteed source of natural goodness.
Vertically Farmed Right Here in Surrey, BC
Local pickup or overnight shipping only to preserve freshness.