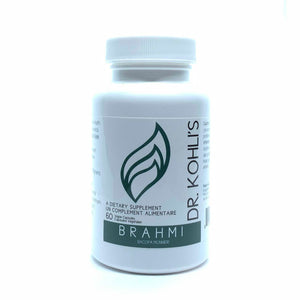 Brahmi (Bacopa monnieri) helps to support cognitive health and brain function. Traditionally used in Ayurveda for memory enhancement and stress management.
Ingredients: Bacopa, Herb top 300 mg (40% Bacosides, 10 : 1, QCE 3 Grams (Equivalent to 3000mg)).

60 Vegan Capsules
Directions: Take 1 capsule daily. Use for a minimum of 6 weeks to see beneficial effects.

Caution : Consult a health care practitioner prior to use if you are pregnant or breastfeeding. May cause digestive problems.
NPN: 80078690