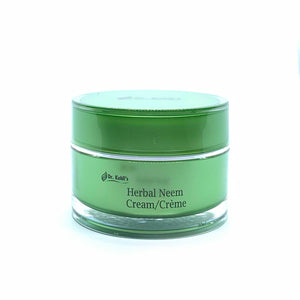 Dr Kohli's Neem Cream is an excellent moisturizer for your skin. It soothes and calms extremely sensitive skin. Neem is well known as an antioxidant, anti microbial and for it's anti aging  properties.
Neem (Azadirachta indica) is considered the wonder herb of India.  It has uses from beauty to skin conditions such as dry skin, black heads, oily skin and even eczema.  The vitamins and fatty acids in neem buds help improve elasticity of the skin, reduce wrinkles and fine, aging lines.  Neem's antioxidant properties make skin look rejuvenated and youthful.
Natural. Not tested on animals. Paraben free.
30 ml.